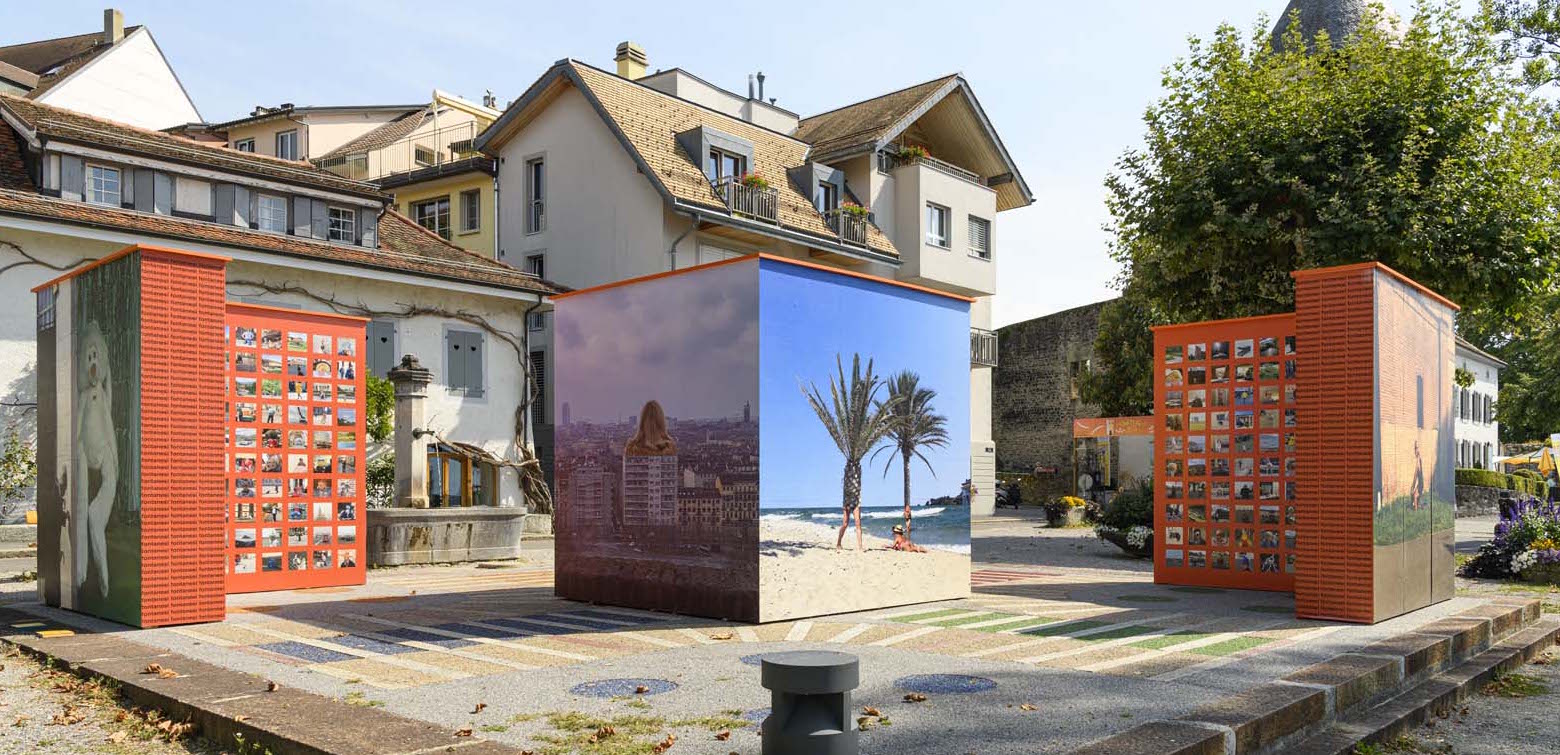 Fontanesi
Images Vevey 2020

Gibellina PhotoRoad
2019
Progetto vincitore della call for projects Gibellina PhotoRoad 2019, in collaborazione con Skinnerboox.
Gibellina Photoroad 2019 call for projects winner, in collaboration with skinnerbooox
[exhibition]
@fontanesi è un account Instagram anonimo che conta più di 50mila follower e seimila immagini pubblicate. Ogni immagine è composta da più foto tagliate e assemblate, dando vita a una raccolta di combinazioni visuali che inventano un nuovo quotidiano "per mostrare la realtà così com'è".
Prima per Gibellina PhotoRoad (2019) e poi per Images Vevey (2020), abbiamo traslato il progetto @fontanesi dal piano virtuale al piano tridimensionale: da Instagram a installazione fotografica open-air.
In entrambi i casi gli allestimenti sono stati studiati ad hoc per le location con l'obiettivo di offrire al pubblico un'esperienza coinvolgente e partecipata.
Muovendosi all'interno dell'installazione e sfruttando le diverse prospettive che essa offre, lo spettatore è invitato a interagire con i lavori e a costruire i propri
giochi combinatori.

→
Guarda la video-intervista su Artribune
Counting almost 50 thousand followers and 6,000 posts, the anonymous Instagram account
@fontanesi
is a collection of visual combinations making up a new everyday to show reality just the way it is.
For the first time at Gibellina Photoroad (2019) and then at Images Vevey (2020), we translated the fontanesi universe from Instagram into reality, as to say a site specific open air installation.
Both set-ups were specifically designed for their location as to provide a captivating experience to the viewer.
By walking around the installations and shifting through the different perspectives they offers, the viewer is invited to engage with the work and to build her own combinations.
→
Watch the video-interview by Artribune